Bayshore Dental Studio Partners with AAWD and Smiles for Success
On behalf of the American Association of Women Dentists (AAWD), Smiles of Success would like to welcome on Bayshore Dental Studio and thank them for their newly founded partnership. Bayshore Dental is a state-of-the-art dental laboratory that has served the dental community since 1992 in order to help dental business owners deliver a quality product to improve patient outcomes and ensure best-in-class service.
Bayshore Dental Studio is now the designated lab for both SFS providers and SFS dental care.
Get to know Bayshore!

Based in Tampa, Florida, Bayshore has been ranked among the top 7% of nationwide dental laboratories by Lab Management Today! In addition, BayFlex is the only flexible partial featured in the Clinicians Report Best Product Guide to receive a 93% recommendation from skilled clinicians. Bayshore Dental Studio is committed to bridging the gap between dentist and laboratory, striving to provide the perfect blend of technical expertise, personal service, and dependable results. They demonstrate this mission through using only the highest-quality products and state-of-the-art equipment available. And thus, promises to deliver cutting-edge technology coupled with the highest integrity in every product they deliver!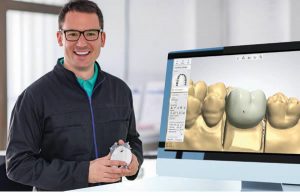 Their customer portal includes 24/7 access with features like:
Online Labs
Robust Databases
Accounting
Supply Chain Management
Clinical Management, and more!
In the same, they promise symbiotic relationships with all business partners, ensuring:
Realtime Collaboration
3D Proposal Reviews
CAD/CAM
And of course, a Guarantee of Your Products!
To learn more about Bayshore, their vision, and the services they offer, please click the button below!